Last Updated on September 8, 2018 by mybiohub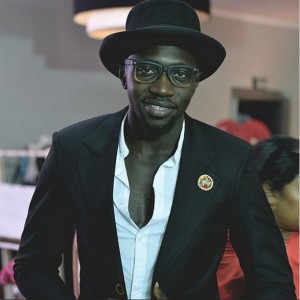 Polycarp Otieno is a guitarist and producer. His signature style –
guitar riffs blends with the group's mix of soulful vocal harmonies and
drum rhythm. His love for the guitar started early when he attended free
guitar lessons at All Saints Cathedral. The lessons were terminated
soon after but he continued to play at the French Cultural Centre (FCC),
where while studying French.

Since Sauti Sol's inception in 2006, Polycarp has remained active in
the group and part of the creation of Sauti Sol two albums: Mwanzo
(2008) and Sol Filosofia (2011). He is currently involved as a guitarist
and producer in the band's final production of their upcoming album.
Polycarp has also produced music for several acclaimed musicians
including Suzanna Owiyo and Dela. He says of his career advancement and
experience being from being involved in Sauti Sol's first two albums:
Mwanzo and Sol Filosofia, "Since my childhood days, I have loved music.
In fact, it was my best subject in class while at primary school. At
some point, I even made guitars out of containers and strings, not
knowing that I would one day be a guitarist."
Polycarp graduated from Jomo Kenyatta University of Agriculture and
Technology with a degree in Actuarial Science. He remains active in
Sauti Sol's Soma Soma Initiative which champions education among youth.